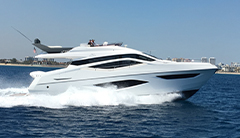 Custom built for owner/operator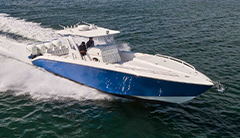 Quad Mercury 350 Engines
Max speed 90mph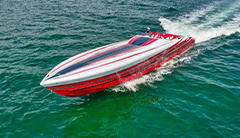 Most customized SL-52
built to date
Born into the yachting industry, Jack Nitabach spent his early years working at his grandfather's shipyard, Bradford Marine, in Fort Lauderdale, Florida, learning the ins and outs of boat design, building, and sales. Helping manage the largest covered shipyard in the United States, working with over 150 trade professionals daily, and building some of the finest machines on the water led Jack to become one of the industry's most trusted specialists.
Having worked alongside multi-time World Champion powerboat racers for many years, Jack's partner, Sean Soderholm, brings an intimate knowledge of performance powerboats to South Florida that is second to none. Being a 3rd generation Florida native that grew up in the waters of South Florida, the Keys, and the Bahamas, Sean's passion for being on the water helped shape his entire career, starting from the bottom up in the powerboat industry right out of school. By combining their lifetimes of experience, Yachtrev was created to bring a stronger focus to the customer experience & promises to provide exceptional quality and attention to detail, from concept to delivery, to helping you maintain a rewarding lifestyle on the water.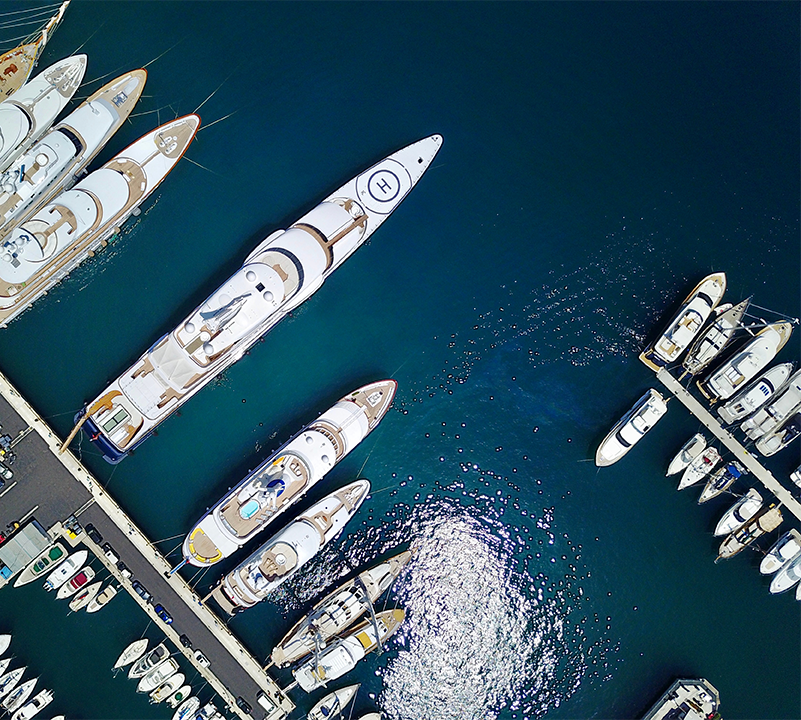 Whether you are looking to purchase your next dream yacht or to sell your current yacht, we are here to be your sole point of contact to ensure a stress-free transaction every time. We pride ourselves on our many returning clients, providing as much attention as needed throughout the course of ownership to ensure high re-sale values and strong relationships built on trust and transparency.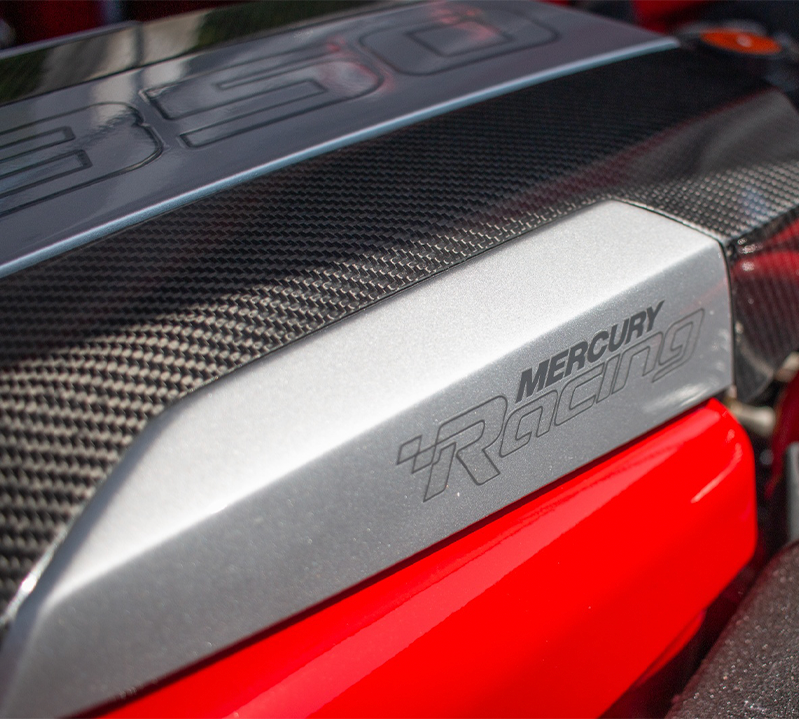 YachtRev has extensive experience in the purchase of new and custom yacht builds. Starting from the initial concept, all the way to delivery, we manage the entire process on your behalf to act as your sole point of contact. By working with our team of experts, you can rest assured knowing that your project is being handled by the best in the industry, providing you with regular updates and absolute transparency throughout the entire process.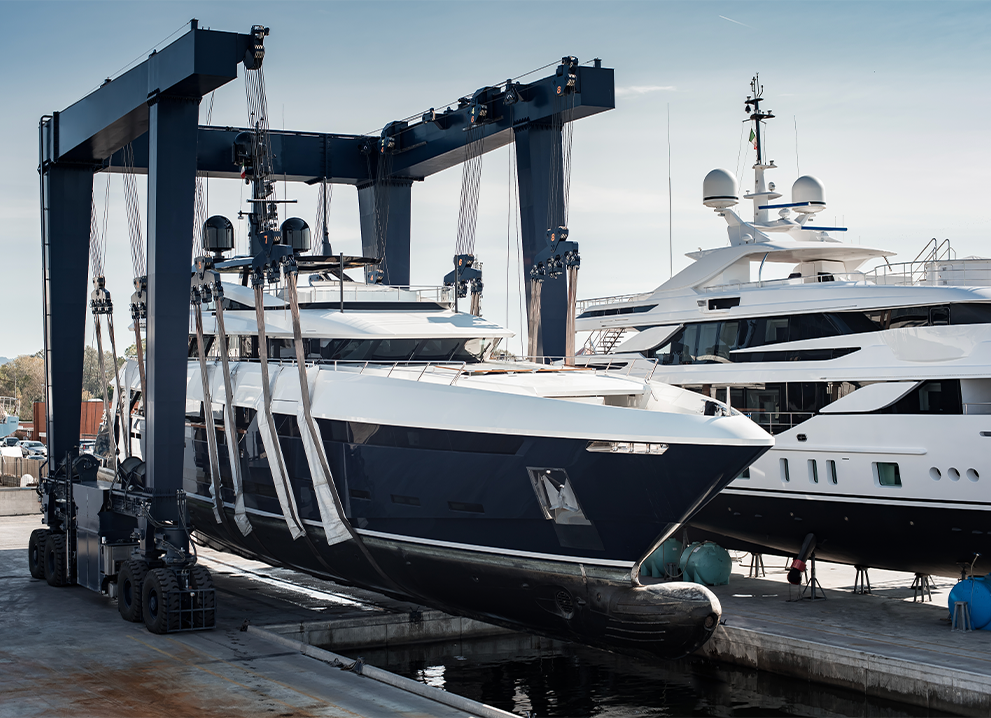 YachtRev offers management services to our new and existing clients to ensure stress-free ownership. Our main objective is to always ensure that our clients yachts retain the highest resale value on their purchase. Every yacht is unique and requires a different program, we are here to setup and maintain your program from start to finish. Below is a brief list of some of the services that we can manage for you:
Dockage
Crew
Preventitive maintenance
Refit and repair
Customization
Insurance

Contact us today for assistance with any of the services that we offer. We are looking forward to earning your business and trust.

CALL OR TEXT US TODAY (561) 707-3017